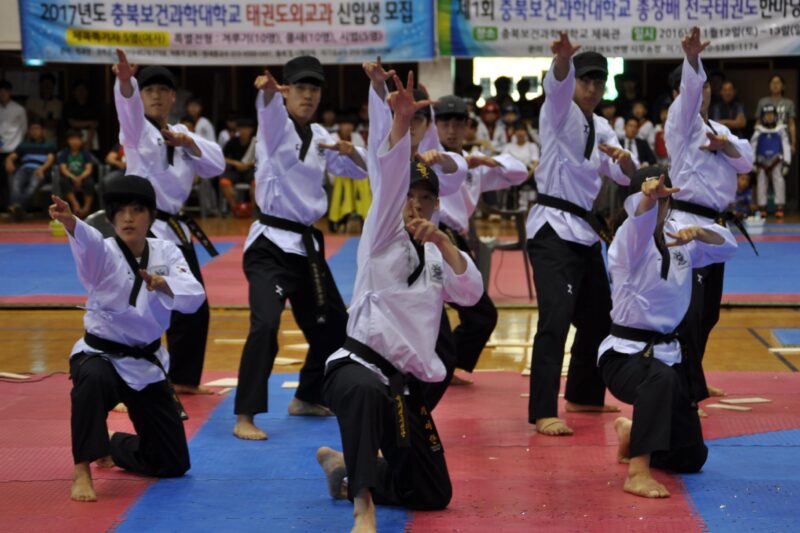 AKORP – is one of the organizers of youth taekwondo championship in Korea
8 Jul 2016
Open Taekwondo championship of the Republic of Korea among the young people was held in Kochan city (Republic of Korea) in late of June.
Championship gathered two thousand participants from more than 20 regions of the country. Championship was organized by the World Youth Taekwondo Federation (WYTF), headed by Julia Pak, a member of the Association of Korean organizations of Primorsky krai (AKORP). Despite the fact that the Federation was established just at the beginning of 2014 – it has already achieved spectacular success. WYTF includes more than 300 thousand members in the Republic of Korea. WYTF annually hosts a number of large-scale sporting events, that involve thousands of Korean athletes.
"Today, Taekwondo is popular all over the world, – says the president of the World Youth Taekwondo Federation Yulia Pak. – This combat is aimed at development of the best qualities of the personality – the inner human culture, self-discipline, will to win. Popularization of this sport, particularly among young people, helps to raise healthy and goal-oriented generation. It is became popular in each country, including Russian Federation. I believe we could see our local athletes on the WYTF championships in the nearest future."
The organizers of WYTF championship have the desire to organize a trip of the best Korean athletes with demonstration performances in the Primorsky Krai, where Oriental combat sports are very popular.
Representatives of WYTF are going to held seminars on judging, share their experience with local masters. Sport – a real messenger of peace, friendship and successful cooperation between our countries.
Larisa REKOVA
Photo given by the World Youth Taekwondo Federation (WYTF)